Illegal cutting trees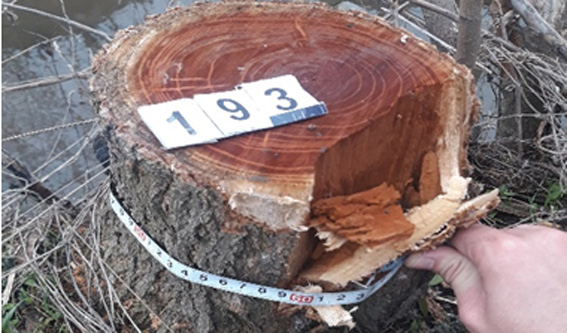 State Inspectors of the State Committee on Ecology On February 13-14, 2019, raid environmental control measures were carried out in the Yangiyul district of the Tashkent region to comply with the requirements of legislation in the field of ecology and environmental protection.
As a result of the raid on the territory of the farm "Dustlik" located in the mahallah of "Epkendi" of the Yangiyul district of the Tashkent region, the fact of illegal logging of 826 trees and shrubs was revealed.
A preliminary calculation of the damage caused to the environment was more than 1.4 mln. sums. Currently, materials on this offense are committed to law enforcement agencies for the adoption of measures provided for by current legislation.