Ecological control event carried out in the Tashkent region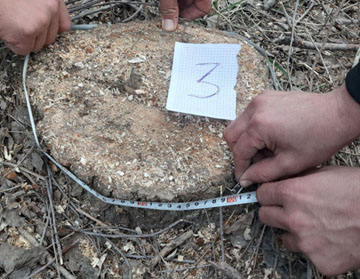 On February 10, 2019, the state inspectors of the State Committee on Ecology carried out measures for raid environmental control in the Yangiyul district of the Tashkent region to comply with the requirements of legislation in the field of ecology and environmental protection.
In the course of the measures taken, the fact of cutting without any permitting documents of 34 units of various tree varieties in the territory of the medical association of Akkurgan district was revealed. According to calculations, environmental damage amounted to more than 381.5 million soums.
According to the results of the raid, an act was drawn up against offenders. All materials on this offense transferred to law enforcement.